Mission:
Our mission is to teach young children and adults using Phonics programme to read and spell in the shortest time possible
Benefits:
Children can:
– begin reading in the 3rd lesson.
– read thousands of words independently.
– boosts confident & self esteem.
– motivated to read after learning the know-how.
– correct reading/spelling difficulty
– etc..
Courses Outline: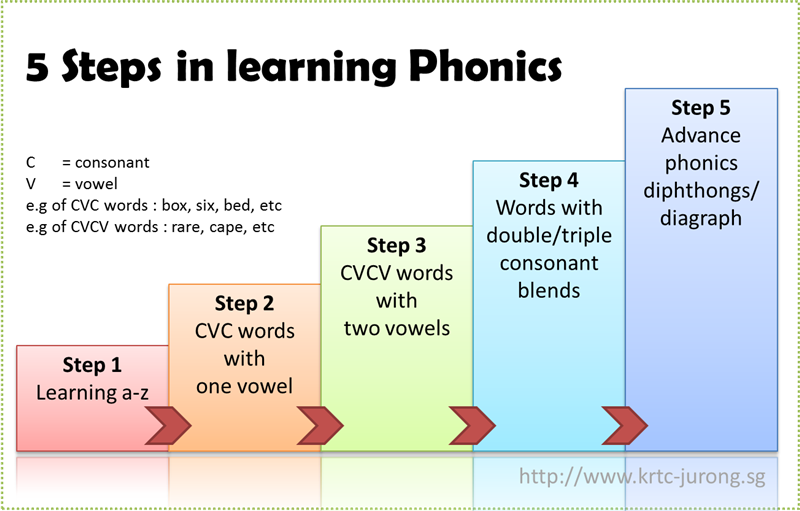 Learning Phonics with tools and games 
Course Detail:
– Elementary Phonics (for K1/K2)
– Intermediate Phonics (for K1/K2)
– Advance Phonics (for K1/K2)
– Higher Phonics (for 8+yr old kids)
– Holiday courses
Free consultation is provided to examine kid's level.
For more information, please contact us via
Jurong West Branch (KRTC@JW)
Email : jurongwest@krtc.com.sg
Hotline : (+65) 6397 0444
Our Past Holiday Phonics Crash Course